Good morning......its Tuesday and you know what that means, another round of "A perfect summer day". Can I just tell you how much I am enjoying all the interpretations from all 0f my many talented blogging friends! From beaches on both coasts, to Paris to Sweden, we are getting a glimpse into some pretty amazing places! Today's guest is no stranger to many..... a beloved blogger,
Mon of Splendid Willow
. A kind, fun, genuine, thoughtful,generous and authentic girl.....someone I am proud to call a friend.
Mon is the talent behind her very popular blog,
Splendid Willow
and highly successful shop,
Splendid Avenue
brimming with all kinds of stylish (mostly Swedish) items for your home and self. Its an absolute must stop and visit! Let's just say Splendid Avenue is a wonderful stop for a little "retail therapy". If you are not already a reader of
Splendid Willow
I think you will be delighted when you head over, a wonderful mix of home design, retail therapy, inspirational homes of her readers and a little bit of travel. I am so so happy to have Mon here today and immensely enjoyed her take on what a perfect summer day is to her, and might I say she is onto something pretty grand! So take it away Mon.............
___________________
It is an honor for me to be here today. Tina is one special lady and friend. Talk about someone who brings the sun & goodness -- all year around!
My perfect summer day would start....
at this time of the morning (or afternoon).....
6:00 am (yep!) when the rest of the house is sound asleep and I get to enjoy the first sun with a hot cup of tea/coffee.
The bedroom I wake up in would look something like this....
Feel the breeze!
And my bathroom like this.......
A favorite beauty product I love to use during the summer........
OK, I have just ordered my first jar of Karin Herzog's Vita A Kombi 1 creme. The one that the Duchess of York is using and the Brits now are going nuts for. I will let you know if it does wonders!
And this is an ideal summer outfit you might find me frolicking in......
Long, summery, bohemian dresses. Work with sandals and heels. I have been trotting around in several this summer!
My view from my bedroom in the summer looks like this......
I wish I still could say it looks like this. My childhood summers had this view - from the most stunning island on the planet, in my opinion, Gotland in Sweden.
And of course this perfect summer day is located in...........
Sweden on the beautiful island of Gotland again. An old viking island.
For breakfast I would indulge in........
Anything with good smoked salmon and hand picked berries.
After I am showered, fed and revved up to start my day, I will......
Head for the beach with my kids. Or go exploring. As a family we love visiting new places but we also enjoy the great outdoors.
For lunch this is my absolute favorite summertime meal......
I never grow tired of a really good, thinly sliced beet salad with some good crumbled cheese.
An afternoon snack might comprise of........
A cappuccino from a good coffee shop. And a pastry. I am European after all!
My afternoon activity would be.........
Golf, horseback riding with the kids or hanging out in the hammock equipped with a good book
.
The ideal summer drink is........
Something refreshing with mint, cucumbers, coconut water and (w. or without) vodka.
This is what would be served for my ideal summer dinner......
Small, thin, wonderfully prepared lamb chops or anything with seafood. And a glass of really excellent, chilled wine.
And where I eat it might look like this................
A perfect summer ending to a perfect summer day would end..........
With close friends over and kids and animals everywhere - everyone enjoying the good food and vibe
.
The best part of my summer day is...........
The quality time I get to spend with my wonderful husband and kids and many wonderful friends. I am one lucky gal.
Thank you so much for having me over! Summer hugs to all of your readers and one extra big hug to you Ms. Tina. You are the best
.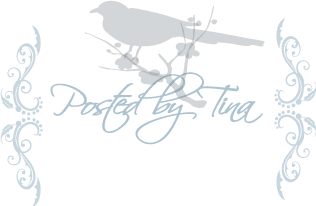 Sold!! You don't know need to twist my arm, I am so there with you Mon! From the early morning wake up call (yes guilty of this too) to the fabulous view from your bedroom to the wonderful bevy of leisure sports to while away an afternoon, it all sounds amazing. Then that last picture showing a dinner with those you love and care of is absolutely a perfect way to end an already perfect day, could not agree more! Want more Mon?......then click

here

to visit her fabulous blog, Splendid Wilow. You too will want to make it a daily "stop in". Always something wonderful going on over there. Thank you Mon for being my guest and to all of you for stopping in today. Wishing everyone a splendid day!