I devote my post today therefore on how to decorate with a dough bowl and seeing them in all their many ways........
My own is currently filled with a big batch of pears


Stunning with holiday greenery and pinecones!! The old Painted Cottage
Love the idea of a dough bowl placed on a coffee table filled with candles...gorgeous!


Love the idea of filling one with seashells and placed on a coffee table....gorgeous! Allison Jaffe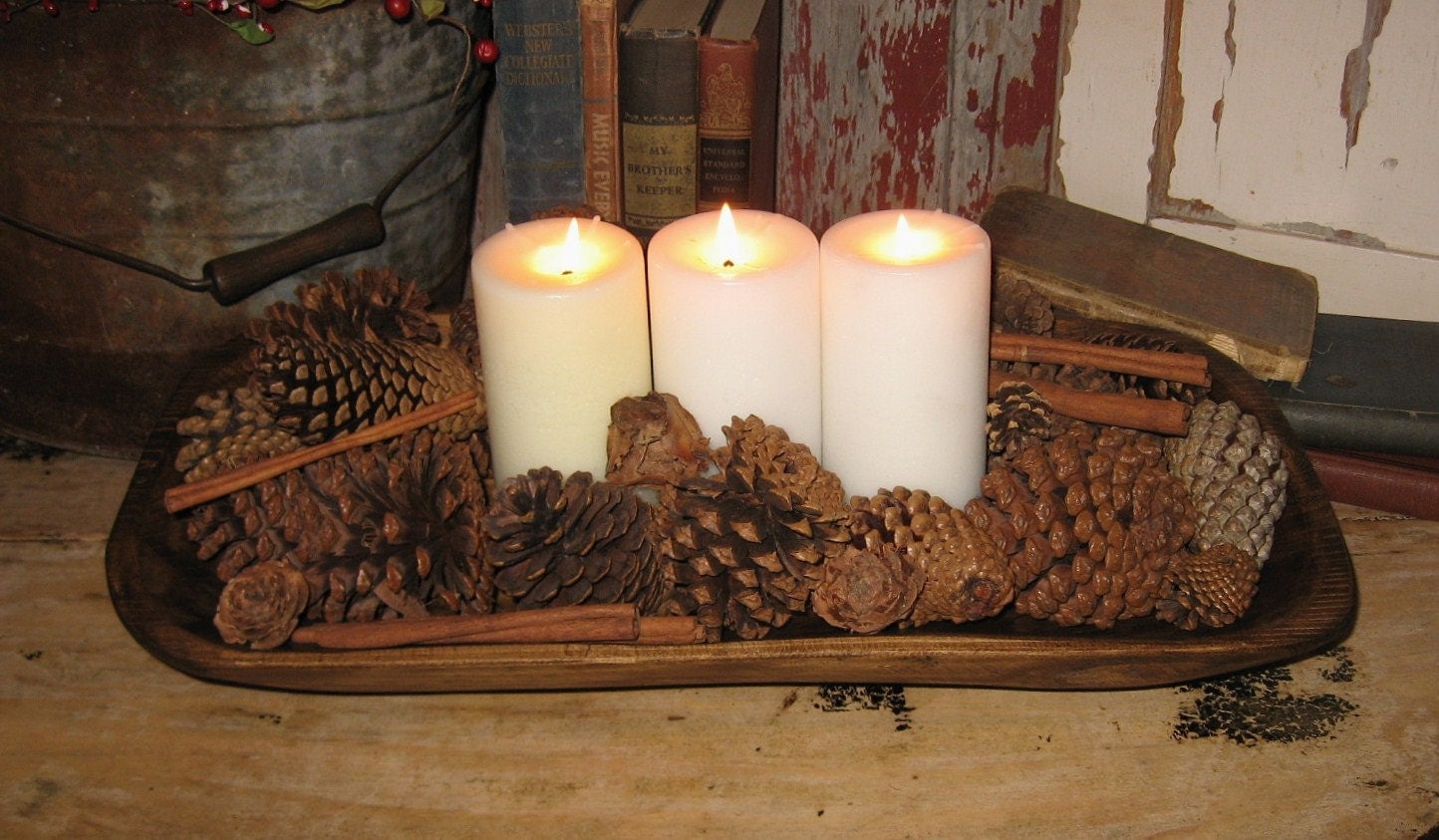 Love the idea of adding pinecones and candles....stunning!

Beautiful way to display a bunch of dried hydrangea or any other flowers, Pink Postcard
Love the way this is done in all its Halloween finery, SandandSisal
Gorgeous arrangement of moss orbs in a dough as a centerpiece is spectacular!
Filled with crusty fresh bread and a sprig or rosemary....oh yes! PB
Love the idea of one on a center table with greens, so pretty! The Old Painted Cottage
A no brainer to use on a mantle....for the holidays or any other time. PB
I put flowers in mine and have to say I love the look!
So...what do you think? Like dough bowls? Have one? How do you like to use yours? I love them and have truly gained an appreciation for them as decorative objects, its so neat to have a piece of history in your home......just thinking of how it might have been used, where, by whom, 50, 100 years ago! Would love to know what you think of dough bowls. Thanks as always for stopping in, wishing you a fabulous evening and weekend!
For everyone in Hurricane Sandy's path, hope you stay safe and out of harms way. It is a brutal storm and is predicted to bring tremendous rain and very strong winds. If we lose power I may not be on the computer for a few days (CANNOT imagine)!!! Lets hope that's not the case! In any case, wishing you well and happy weekend!