Happy Monday. Its time for an
amazing
giveaway open to all readers/subscribers of my blog. This is a
really
exciting giveaway and to boot, everyone wins something even if you don't snag the "grand prize" (details below).
Safavieh
has generously donated this fabulous rug as a giveaway!! This contest will run until Friday, which is when I will announce the lucky winner. Thursday night is the deadline for all entrants, all details are on the bottom of this post as to how to enter.
I am sure many of you know of
Safavieh,
a preeminent source for spectacular rugs and a seemingly endless array of gorgeous furniture of literally every style. Not to mention their wonderful line of designers own products by the likes of David, Easton Thomas OBrien, Martha Stewart, Jamie Drake, Suzanne Kasler, and Thom Felicia...an all star cast! Love this rug as the giveaway!
Rugs.......who doesn't love a rug? The term "magic carpet" is no joke....they truly have the ability to add a little magic to a room. The perfect way to start with any room, the carpet is often the foundation on which a room is built/created. It is often the very inspiration for how the room evolves and in virtually any project i have been involved with, under ideal circumstances, we have begun with the rug.
When you take them out of a room the room suddenly looks a little naked, don't you think? The beauty of rugs is that with the vast array of styles and colors (and prices), there is truly something out there..... for every possible style, modern and sleek to traditional and old world, fresh and crisp to nautical and charming.....today in conjunction with this amazing giveaway, lets take a look at some rooms that have successfully used the rug to pull the room together. What do you think? Are you a rug lover too?
Linda Floyd used a beautiful red Persian design rug to add warmth and color to this fabulous room
Love this beautiful geometric runner and always like a rug in a hallway to cozy things up, James Michael Howard
Love this beautiful sunny dining room, the rug brings in the warmth and personality, Serela
Wouldn't have thought of it, but these three antique Persian rugs work beautifully in Ellen Degeneres's kitchen, AD
Always been a fan of Ralph Lauren gorgeous inviting study and the magnificent antique Heriz rug....stunning!
Rugs are the perfect accessory for a front or side entry, practical and to add warmth to a space
Who said rugs are just for indoors! Love the dhurrie with this chic seating arrangement, West Elm
Love the clean crisp vibe with the elegant grays and whites tied in beautifully with this Thomas O Brien room and rug.


Adore these colors, Linda Floyd married the perfect rug with this gorgeous room
Even in more transitional spaces, a rug works....here they used a very large sculpted tonal rug, Fisher Weisman
Love rich colored rugs on dark wood floors as shown in this exquisite foyer, Linda Floyd
Love the way this geometric rug with cools and warms adds the perfect balance to this very glamorous room, Veranda
I think there is something charming about seeing an oriental rug in a bathroom, do you?
Love all the warm colors in this rug, the melon tones of the rug are in perfect harmony with this gorgeous room that feels sunlit, Arch Digest
Love this zebra striped tonal rug by Martha Stewart, a great rug for a more transitional environment
How bare and cold would this room look without a rug? It makes the space........
Love mixing a bold geometric pattern in the rug with a very traditional room, Asmara
Love this beautiful breakfast room setting with the striped dhurrie rug....charming!
Kendall Wilkinson used this beautiful neutral bold patterned rug in this beautiful room of tonal upholstered furniture
Adore this magnificent room which is complimented by the rich jewel tones of this exquisite rug, McAlpine, Booth and Ferrier
Love how this gold hued rug with touches of red pick up the beautiful reds of this gorgeous room, Sherill Canet
Susan Lovell used a beautiful Persian rug to create maximum drama in this penthouse foyer
Since I am in a chair mode lately..here are a few of my faves from Safavieh....
So much to love! Good luck to you and hope you have a fabulous day. Until next time.........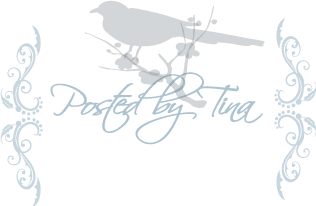 www.safaviehhome.com